Buy Bayer 04 Leverkusen Tickets
Bayer 04 Leverkusen Football Tickets -
2023/2024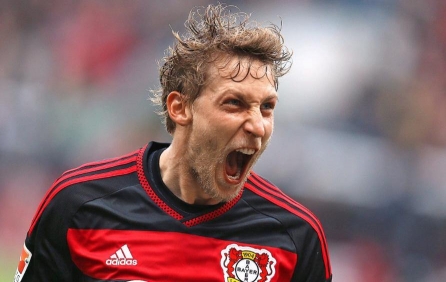 Easy Sports Tickets.com is the place to find great Bayer Leverkusen tickets at the right price! If you are passing through, why not catch a Bayer Leverkusen match at the BayArena, one of the most family-friendly football stadiums in Germany? Bayer has won the UEFA Cup once and qualified eight other times, and qualified for the UEFA Champions League five times. Get Bayer Leverkusen tickets here and cheer them on! Easy Sports Tickets.com offers you premium seats to Bayer Leverkusen matches and other major sporting events worldwide. Click here now to order your Bayer Leverkusen tickets!
Get Excellent Official Bayer 04 Leverkusen Tickets.
We will deliver your Bayer 04 Leverkusen Tickets to your home or Hotel.
Fulfill Your Dream of watching Bayer 04 Leverkusen live.